Regular price
$5.99 USD
Sale price
$5.99 USD
Unit price
per
Sale
Sold out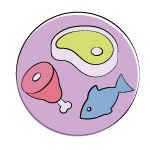 Real Proteins
We only use clean proteins from the states in our treats: beef from Wisconsin, duck from Indiana, Salmon from Alaska... It's important to us that our ingredients are fresh. We use meats that are USDA-inspected, and always keeps a close eye on the quality of ingredients that come through our doors.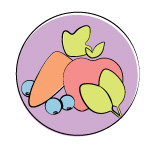 Whole Produce
And just because they're only a small portion of our treat recipes doesn't mean we don't put the same effort in for the quality of our fruits and veggies! We get our produce from grocery-grade suppliers and is kept cool and fresh until its ready to be used.
At Herbsmith, we know that everything you feed your cat affects their body. Every food has energetics that can influence the way the body functions – positively or negatively. Herbsmith has searched high and low for the best ingredients possible to cater to what your cat's body really needs.
The older "cold" animal that needs joint support should be fed "warming" foods like chicken or turkey. The allergic or high-arousal "hot" animal should be fed "cooling" foods like duck and rabbit. The well-balanced animal should be fed "neutral" foods like beef or salmon. Give your pets healthy treats that do good things for their bodies, and see them smile!
View full details