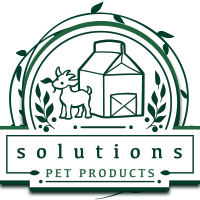 Solutions Drip Stop
Individually Hand-crafted
Fair Trade for Life Certified Ingredients
Non-GMO
Certified Organic
Kosher
Hand-Selected Harvesting
Zero-Waste Certified Business Ingredients
Small Farmer Supportive
NO Fillers, Ever!
NO Preservatives
NO Binders
No Artificial or Natural Colors
No Nuts, No Soy, No Wheat, No Corn... No nothing but medicinal herbs!
Drip Stop assists in decreasing urinary incontinence. This blend does not affect infection in any way and should not be used to resolve confirmed or suspected infection.
Ingredients
Uva Ursi, Holy Basil Vana Tulsi, Champignon Mushrooms, Plantain Leaf, Peppermint and Red Sage
Uva Ursi – tones and strengthens the muscles surrounding the bladder walls 
Dosage
Give 1/4 tsp per 25lbs of body weight once to twice per day
Herbs generally release medicinal qualities when steeped as tea. Mix with food or water for flavor if desired. Split the dose to twice daily. Preferentially, mix this product with a bone broth or fish stock.

Disclaimer:
Results may vary according to animal's diet and lifestyle. These products are not to be used in lieu of, but as a support to, proper veterinary care.
The amount of time a product must be used before seeing results is heavily dependent on your pet's existing diet and current condition. Generally speaking, minimal results begin to occur between 1 dose and 3 weeks. Maximum results are often not achieved for about 3 months. In severe conditions or conditions where the pet is dependent solely on the effects of the supplement because the diet has not been improved to eliminate processed foods, this time may increase greatly. 
The cleansing response, aka healing crisis, is a process in which your pet's body begins releasing the toxins that have built up in their system over the years. The speed and severity of the cleansing response will vary by individual pet according to their age, diagnosis, lifestyle, severity of symptoms, etc.
Symptoms of a cleansing response may include: increased shedding, panting, lethargy, excessive water consumption, slightly loose stools, dermatitis, and self-fasting. These symptoms are temporary and transitory. Not every pet will have a cleansing response.
These products are not intended to cure, treat, diagnose or prevent any disease and is not to be used in place of medical care. 
Note: This blend can be used in conjunction with PPA (aka Phenylpropanoalmine, Proin, Methamphetamine). If you have a prescription for this urinary incontinence drug please be sure to read the product insert and legalities and health concerns associated with its ownership.